Featured News Latest News
The Mississippi State Department of Health (MSDH) continues to fill positions within the agency.
On Wednesday, MSDH announced Dr. Justin Turner as its new chief medical officer.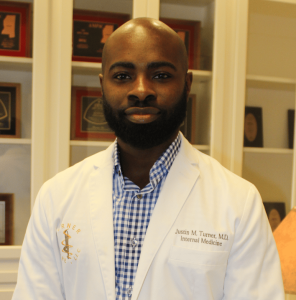 A Madison resident, Turner graduated from Jackson State in 2003 before attending Meharry Medical College in Nashville, Tennessee. He then completed his residency at the University of Mississippi Medical School (UMMC).
Since his time at UMMC, Turner has served as medical director for several palliative care services in and around the Jackson metropolitan area. He was also vice chief of internal medicine at St. Dominic's Hospital, as well as medical director of the Walk of Faith Ministry.
"Dr. Turner will be a wonderful addition to our staff," said Dr. Dan Edney, state health officer. "He is highly respected in his field and very involved in the community. only what he does is who he is.
Turner has also received numerous medical awards, including Jackson's Best Doctor by the Jackson Free Press and Distinguished Physician Award from Meharry Medical College.